JR Machine's Logo Displayed in Modern Machine Shop "Hall of Fame"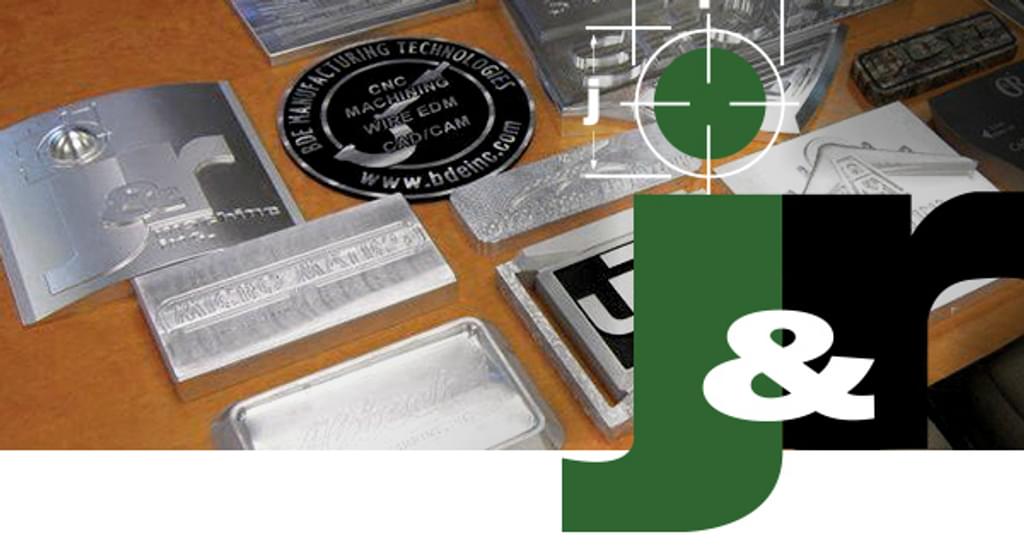 Earlier this year, Modern Machine Shop developed a new, innovative idea for its display at the 2016 International Manufacturing Technology Show in Chicago. The publisher decided to showcase Top Shops award winners within a "hall of fame" area of its booth. Modern Machine Shop sent out requests to JR Machine and other winners asking the companies to machine their logos for the new display. JR Machine welcomed the one-off production challenge!
Creativity was encouraged with Modern Machine Shop only limiting the size of the machined logo (12 x 12 x 2 inches max). This gave JR Machine and the other machine shops the ability to truly showcase both their unique manufacturing capabilities and personalities within the designs.
A total of 16 previous Top Shops award winners submitted a machined logo, and the resulting collection contained a wide variety of shapes, sizes, finishes, and machined features.
JR Machine: Modern Machine Shop Top Shops 2014 Award Winner
JR Machine, a contract manufacturer, was named an Honors Program winner in association with Modern Machine Shop magazine's 2014 Top Shops benchmarking survey. Modern Machine Shop (published by Gardner Business Media, Cincinnati, Ohio) offers this annual survey to enable its readers to compare their operations' performance and practices against industry leaders. The survey, taken by 407 North American machine shops in 2014, is divided into four primary sections: machining technology, shopfloor practices, business strategy and human resources. Honors Program winners were chosen for each of these categories, and JR Machine was named the 2014 Honors Program winner for shopfloor practices.
"Honors Program winners are vetted and selected by me from a top-tier benchmarking group created using answers to select survey questions," says Derek Korn, Modern Machine Shop's Senior Editor who heads the magazine's Top Shops benchmarking program. "Beyond advanced machining capability, JR Machine's efforts with respect to lean manufacturing, lights-out operations, project management, Kanban material release and various value-adding services made it a great choice for the 2014 shopfloor practices Honors Program award."
Learn more about JR Machine and find a comprehensive list of services at www.jrmachine.com