JR Machine Named Wisconsin Manufacturer of the Year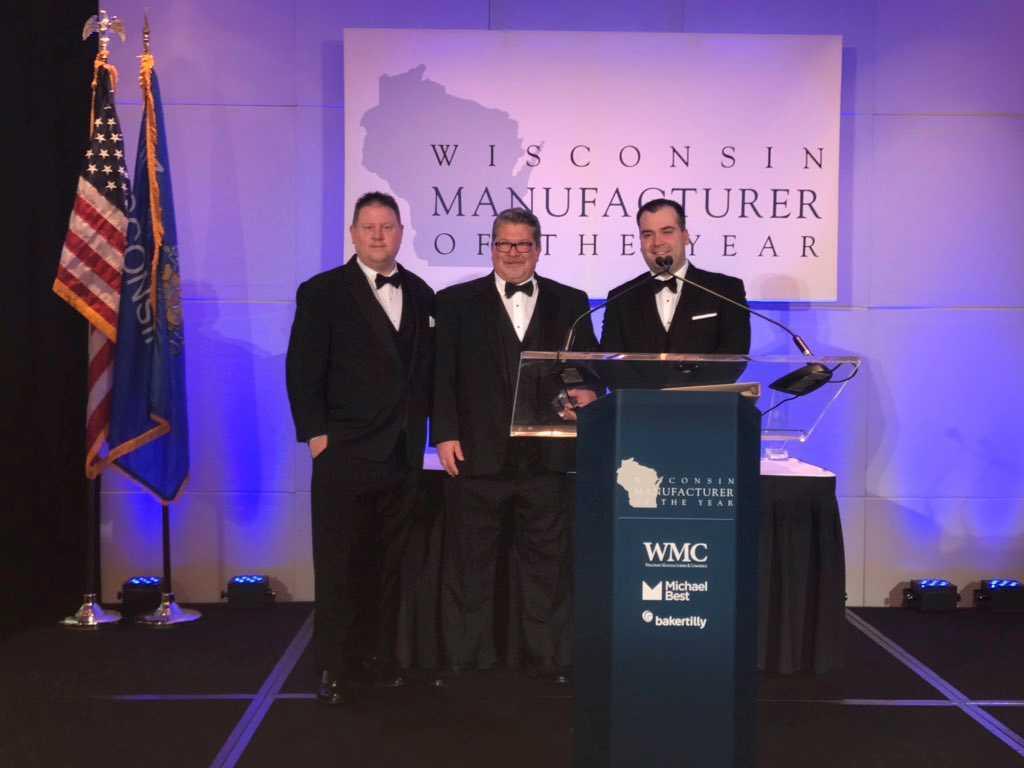 Company recognized for culture of continuous improvement and investment in the next generation of manufacturing leaders
SHAWANO, WI -- JR Machine, a leading contract manufacturer producing complex machined parts, has been named Wisconsin Manufacturer of the Year by Wisconsin Manufacturers & Commerce (WMC).
Celebrating its 31st year, the Wisconsin Manufacturer of the Year (MOTY) award program honors manufacturers of all sizes and industries for their major contributions to the Wisconsin economy. It is the highest state recognition of excellence in manufacturing, with award recipients being selected by an independent panel of judges representing industrial, educational and public-sector interests.
Companies are evaluated in a variety of areas, such as financial growth or stability, technological advances, product development, environmental solutions and sustainability, operational excellence/continuous improvement, commitment to employees and the future workforce of Wisconsin, and effective research and development.
2019's MOTY award winners were announced at a black-tie banquet in Milwaukee on Thursday, February 21. One of 28 nominees in four size categories, JR Machine took top honors among companies with less than 100 employees.
"We are thrilled to be recognized with such a prestigious award," said JR Machine president Tim Tumanic. "The tremendous achievement was made possible by our skilled employees' dedication to our culture of continuous improvement and passionate resolve to position JR Machine as the preferred strategic partner of O.E.M.s."
Established in 1992 as a small manufacturer of pins and bushings, JR Machine has evolved from a conventional machine shop to a complete manufacturing services business. The company grew 55 percent over the last four years, with its 34 workers generating almost $12 million in sales—up from $5.5 million in 2010.
Other outstanding accomplishments include JR Machine's:
Almost $200,000 donation of CNC machining equipment, tooling and materials to revitalize local schools' industrial arts programs

Recent $1.7 million facility expansion and focus on job creation

Commitment to lean manufacturing principles and ongoing investment in advanced multitasking equipment

Extensive employee benefits and gainsharing program

Student-focused employment model and partnerships with local high schools
More information about the Wisconsin Manufacturer of the Year award can be found at http://www.wimoty.com/