JR Machine's $1.7 Million Expansion Progresses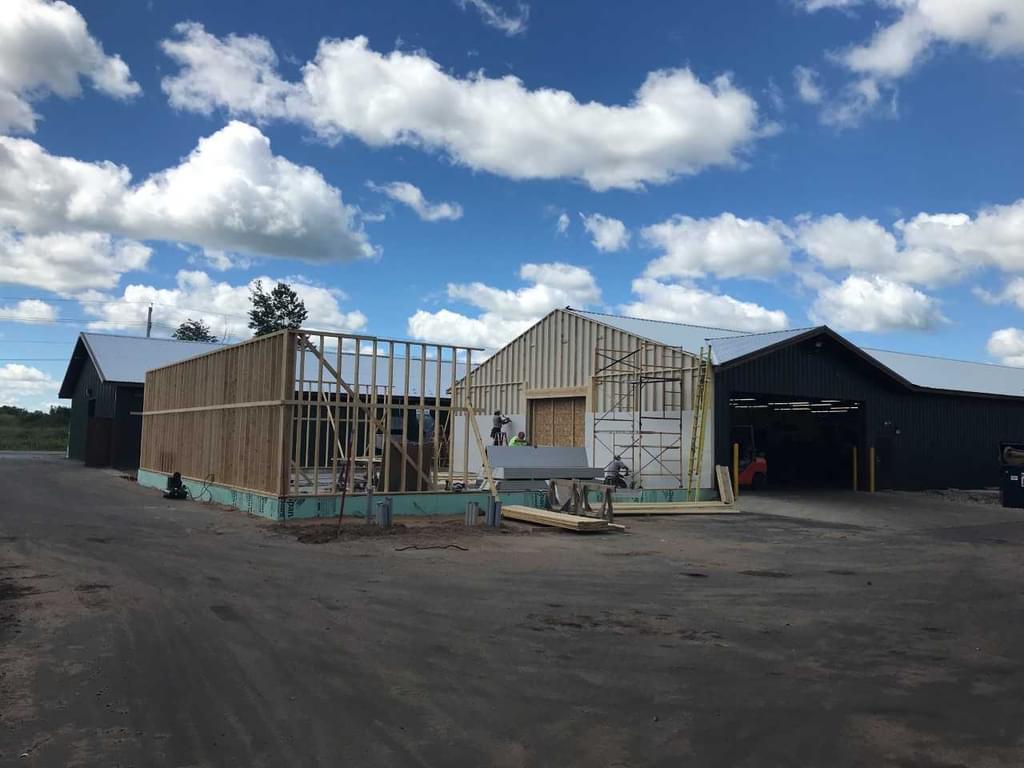 Construction on JR Machine's $1.7 million expansion project is progressing steadily. Phase One of the project, expanding JR Machine's existing Building 2 and laying the foundation for the larger, outside cold-storage area, was completed in the past two months. The added space in Building 2 will accommodate relocation of existing equipment to streamline production, while opening valuable floorspace in Building 1 for new CNC equipment being delivered in late 2018.
JR Machine's staff recently moved existing equipment from Building 1 to the newly-expanded area of Building 2 to make room for the new equipment.
An all new Building 3, a covered loading dock and in-process work/Kanban material holding area will be added in the final phase of the project, expanding JR Machine's manufacturing facility to over 26,000 square feet. The contract manufacturer broke ground on the project in July, and the expansion remains on track for completion in December 2018.
For more information about JR Machine, including job opportunities, visit www.jrmachine.com