Space-Age
Manufacturing Jobs
CNC Machine Operators

Overview:
JR machine is a world class CNC contract manufacturer that works with some of the most advanced companies in the world. We are hiring multiple 2nd Shift CNC Machine Operators in Shawano, WI.
CNC Operator Machinist Skills and Qualifications
No previous experience necessary

Will train right individual

Great Attitude

Self-Starter

Strong work ethic

Attention to detail

Accomplish a variety of tasks; explore opportunities to add value
Supersonic Benefits
Contribute to new projects in emerging industries (space exploration, power generators, electric vehicles)

50,000 starting annual pay, no experience needed
Up to $75,000 with CNC machining experience
$2,500 sign-on bonus after 90-day probationary period
Every other Friday off for 3-day weekends

State of the art equipment (DMG Mori)

Quarterly profit sharing and quarterly staff meetings

401k with employer match contributions

Health, dental, vision, life & disability insurance

Clean & air-conditioned shop

Excellent starting wage based on experience with biannual increases

Uniforms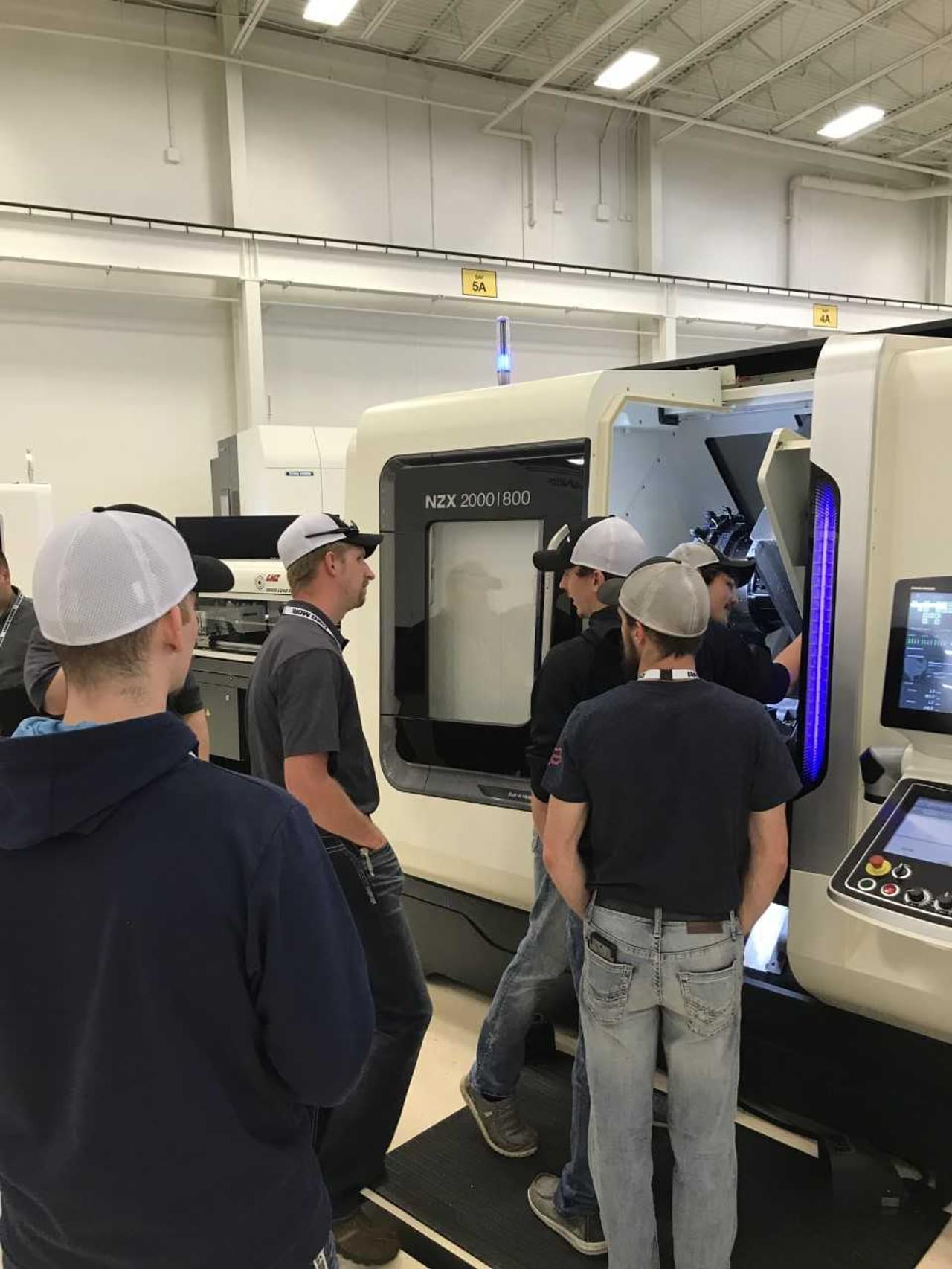 Let's see what we can do together
At JR Machine, we've built a culture around quality and collaboration. This allows us to anticipate problems and consistently manufacture reliable and accurate machined parts, providing real value to our customers. Here are just a few of the reasons why you should consider a career with our team:
State-of-the-art facilities — You will appreciate our work environment with the latest technology and an impressive lineup of high-end, robotic machines using an efficient cellular layout, set in a clean, well-lit shop, with an exceptional air-filtration system.
Transparency — We value open, honest communication. Your voice will be heard and your opinion will be valued. In addition to sharing feedback on day-to-day challenges, each quarter, we host an all-company meeting to share financial and operational performance updates.
Personal development — We keep our skills sharp with ongoing training and development. And every other year, we attend a trade show as a team to see first-hand the latest technology trends that are shaping our industry.
Team environment — From our onsite workout room to occasional catered lunches and pizza, you will have an opportunity to get to know our team. Our employees tend to stay with us, and we think our culture has a lot to do with that.
Awesome benefits — We offer competitive pay, healthcare benefits, and profit sharing.