Mike Duchesne Celebrates 25 Years of Learning at JR Machine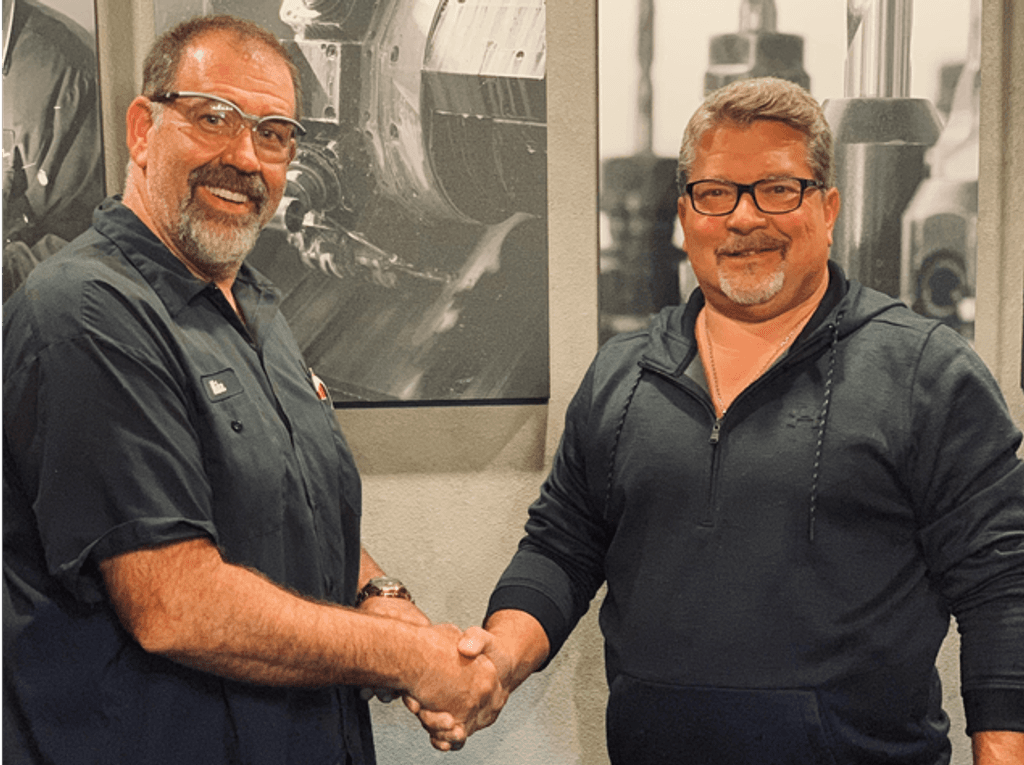 On a September day in 1994 Mike Duchesne walked through the doors of JR Machine for his first day on the job as a machinist operator. We recently celebrated "Uncle Mike's" 25th Anniversary. Here is a spotlight on his career and what has made him call JR Machine home for nearly three decades.
Q: You've created a lot of parts over your career. What stands out?
A: One of the first projects that comes to mind is was a part I helped make for a pill manufacturer. We created a part that went into a device that used vacuum suction to gather pills as they went down the assembly line. It was a fun, tough, and interesting project, one that still comes to mind after all these years. We also had a project for a major oil & gas producer that I still remember. They had run into dead ends with many other companies to produce a critical part, but JR was the only one able to develop a solution that met their specs.
Q: How has JR Machine changed over the years?
A: When I started there were a lot of automatic style hydraulic machines and hand lathes. Now we run all CNC machines and are much more efficient. We typically don't go longer than seven years before updating to new equipment, and it's really nice working on new equipment all the time. We've also adapted our approach to using technology and data to make us much more efficient and productive.
Q: What does a typical day at JR look like for you?
A: It really depends on the day. One thing I really like about my job is it's different every time you walk in the shop. Some days, I'm on the floor focused on running the machines to meet our production deadlines. Other days, I'm in the office working on Solidsworks and MasterCam, designing fixtures and other parts. It really just depends on what needs to get done, but the variety keeps you on your toes.
Q: How did you get the nickname "Uncle Mike"?
A: When I first started working at JR my brother and his three sons also worked here. My nephews naturally called me Uncle Mike and it just caught on.
Q: What has kept you at JR for 25 years and hopefully 25 more?
A: I really like the people I work with. I've known our founder, Tim Tumanic, for longer than I've worked for him. JR has always been a good company to work for. They invest in their equipment and people, so not only do you get to work with the latest technology, you get training and learn new skills. For example, they paid for me to take Solidworks and MasterCam classes. Unless you're a programmer or attended school for it, that's fairly uncommon to have the opportunity to learn and use this software.
Q: What would you tell someone about working at JR?
A: It's a great place to work. Most people who work here, stay here. We have a lot of fun and learn a lot. Every few years they take the whole shop to IMTS in Chicago to get a firsthand look at the latest equipment and software that we may be using in the future. We get to go to Green Bay Packers games from time to time. But what's most important is JR has proven time and again that they are willing to invest in their employees and the equipment that will allow us to be faster and better.