A Return to In-Person Events at Design-2-Part in Arlington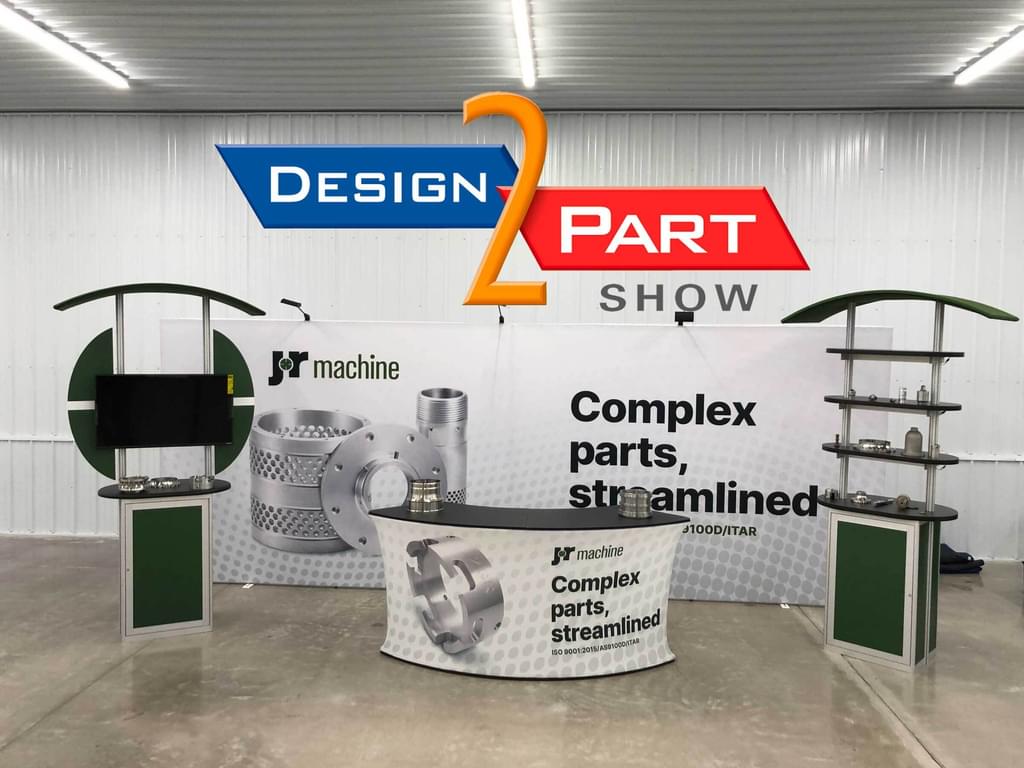 We recently returned from showcasing how JR Machine streamlines the precision manufacturing of complex parts at the Design-2-Part show in Arlington, Texas. This was our first in-person event since the pandemic, and while the event may not have had quite the level of attendance as past years, in many ways that was an afterthought to meeting with people face-to-face. Let's take a look at the positive aspects of the Arlington event, and some areas we expect will improve at future shows.
Thoughts on Location
Design-2-Part holds about a dozen regional shows around the country each year. In the past, the event near Dallas was held in Grapevine at the Gaylord Resort and Convention Center. This year it moved to the Arlington Expo Center in Arlington, roughly 20 miles away. We're not sure if it was the change in venue, but the number of attendees was a bit off this year. While this was traditionally a strong show for the aerospace and energy sectors, we didn't meet with as many OEMs as in the past, which may some of the larger companies haven't returned to "business as usual" quite yet.

Deals Were Made
Let's face it, closing deals and generating quality leads are the main reason companies exhibit at trade shows. Although we didn't have quite the same quantity of leads as previous years, we spoke with some interesting companies who expressed interest in our automation and quality control capabilities for the contract manufacturing of complex parts that comply with ISO 9001:215/ AS91OOD/ITAR standards. We also made connections with companies we may look to partner with for capabilities that complement each other to provide a broader range of services.
Debut of Our New Trade Show Booth
Design-2-Part was our first opportunity to show off our new trade show booth. Our new booth represents our brand well: it features a streamlined design and is much faster to assemble and easier to ship. Anyone who has had to set-up a booth will tell you these are welcomed traits. But most importantly, it conveys our capabilities along with several samples of our best work. We received many positive comments from attendees who stopped to talk.
We're looking forward to the next Design-2-Part event in Long Beach, California, in October, and hope to meet you there. In the meantime, please call or send us a note. We are happy to talk about your specific challenges and how we can streamline your complex parts production.