Caring for the Community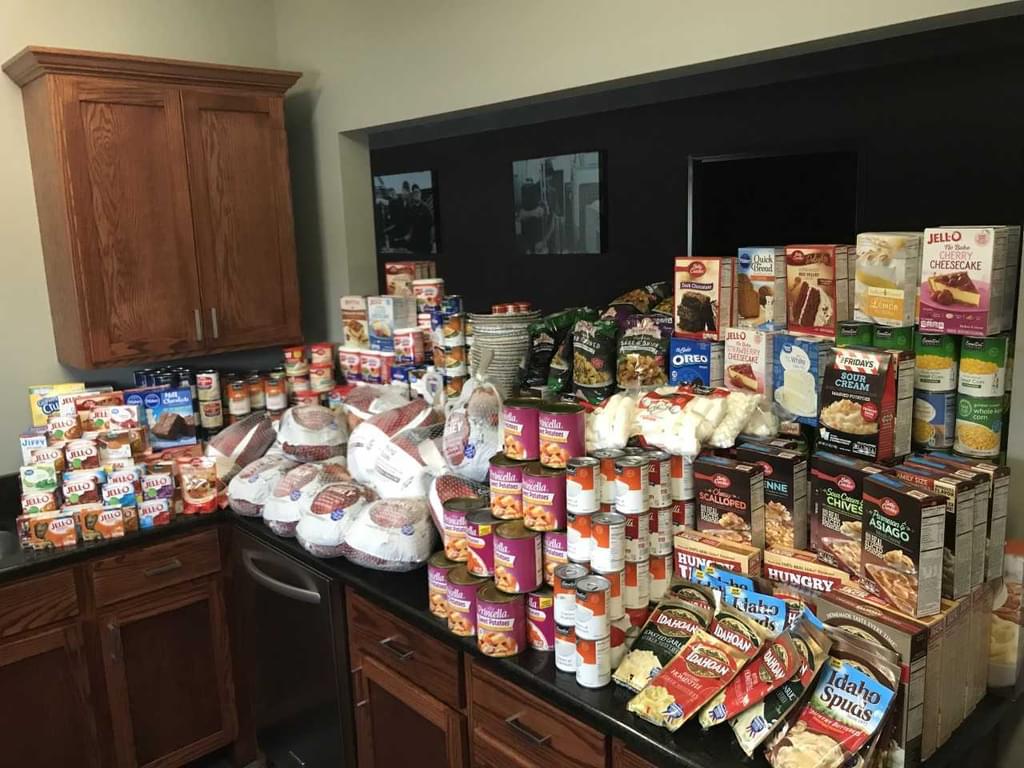 Food Drive Organized by JR Machine Feeds Nearly 100 People in Need
JR Machine's call last month for Thanksgiving supplies resulted in a mountain of donated food piling up in the manufacturer's breakroom. It's the kind of generosity employees have demonstrated year after year in giving back to the Shawano community during the holiday season.
JR Machine's 34 employees supply a variety of side-dish staples (stuffing, green beans, sweet potatoes, pumpkin pies, and more), and the company donates 20 turkeys to pair with them. All proceeds from the food drive are donated to the Shawano Area Food Pantry and Resource Center (SAFPARC). This past November's drive collected enough food to ensure 80-100 people in need enjoyed a traditional Thanksgiving feast.
"Donating food to local families experiencing hunger is an obligation we have as good neighbors," said Tim Tumanic, president of JR Machine. "It's gratifying for me to see our staff's commitment to helping the greater Shawano community. They are truly a caring and dedicated team—whether it's working in the shop or working to help others."
About the Shawano Area Food Pantry and Resource Center
According to Feeding America, one in nine people and one in six children in Wisconsin struggle with hunger. SAFPARC, a Christian-based non-profit organization, works to alleviate hunger by providing food and personal care items at no cost to low-income, local residents.
The food pantries from the Church on the Hill, First Apostolic Church, Peace United Church of Christ and St. Vincent de Paul, along with other churches and non-profit organizations, worked together to form the SAFPARC. The central enterprise is run by volunteers from all of the above charities.
Located at 218 E Richmond St. in Shawano, SAFPARC relies heavily on donations and accepts food and toiletry items year-round.