The Inside Scoop on Making Inconel Parts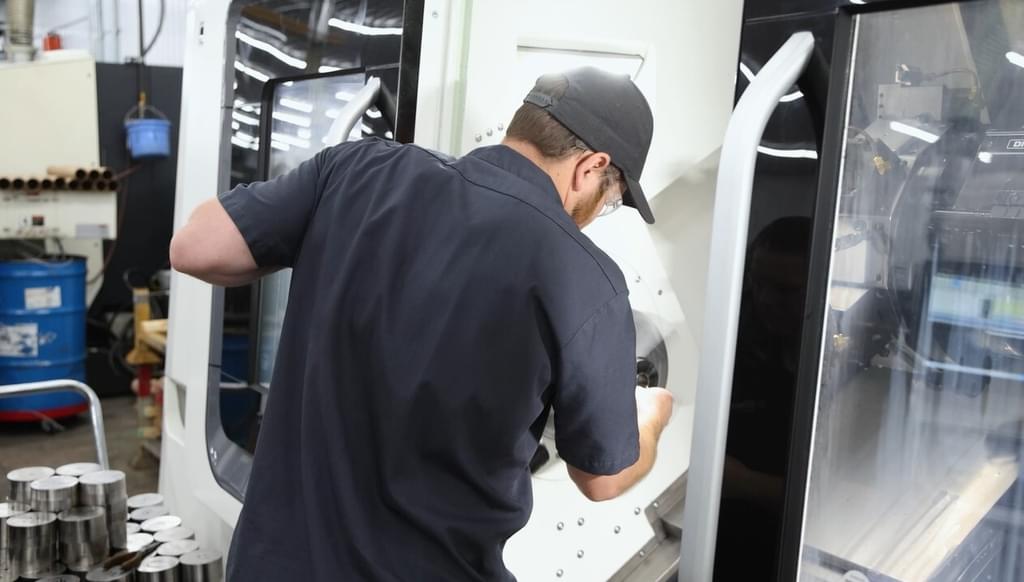 Inconel is a high-strength, nickel-based superalloy that's extremely popular in the aerospace and space exploration industries due to its resistance to heat and corrosion, but machining Inconel is no walk in the park. We cut a lot of complex precision parts from Inconel 718 or Inconel 625 for components used in rocket engines, particularly for fuel lines or valve components of the fuel system. Transferring fuel into the combustion chamber of a rocket engine creates intense heat – which is where superalloys like Inconel shine.
It takes a specialized shop with a combination of advanced technology and highly skilled technicians to machine superalloys effectively. We've machined countless complex parts from Inconel for space exploration–from flanges and fuel inlets to pipe fittings – and have learned many lessons. Companies looking for a contract manufacturer should consider the challenges of machining this superalloy.
Inconel is extremely hard and highly abrasive. Cutting inserts will show wear quickly, so not only are the right inserts required to cut this material, a skilled machinist who knows Inconel and what they're aiming for is even more important.
Technology and Tooling are Critical
We spent a significant amount time with our insert providers and tooling specialist to determine the optimal parts to machine Inconel, and to identify the right speeds and feeds. But what really sets us apart is our equipment. The gap between today's CNC turning technology versus machines from 20 years ago is vast. You simply can't cut space age parts with stone age equipment. Tooling is also changing rapidly, and we work closely with our suppliers to stay at the forefront of the latest developments, and to share our experience working with nickel-based superalloys so they can perfect their products.
Machinist Expertise Is Crucial
The size, geometry and complexity of the part determines how difficult it is to cut. In some cases, a dozen parts can be run on a single toolhead, while in other cases toolheads must be exchanged four or five times per part. A skilled machinist in an artist who keeps a close eye on their cuts and knows precisely when inserts and toolheads need to be exchanged.
Final Thoughts on Inconel
Our final bit of advice to an OEM looking to work with a contract manufacturer is to understand the timeline of machining Inconel and other superalloys. It's not as simple as working with nonferrous metals. It can take four days to program the cut, and sourcing the materials may be difficult. However, at JR Machine, once we develop a working relationship with a company and get to know their engineering and purchasing teams, our streamlined process is much more efficient.
If you're looking for a partner to machine Inconel, be sure to spend some time getting to know them and their processes. Visit their shop, if possible, to better understand their capabilities. Ask to see the range of complex parts they've cut from Inconel. The better you understand each other, the better that first job will run.