Never Resting: JR Machine Expands Quality Lab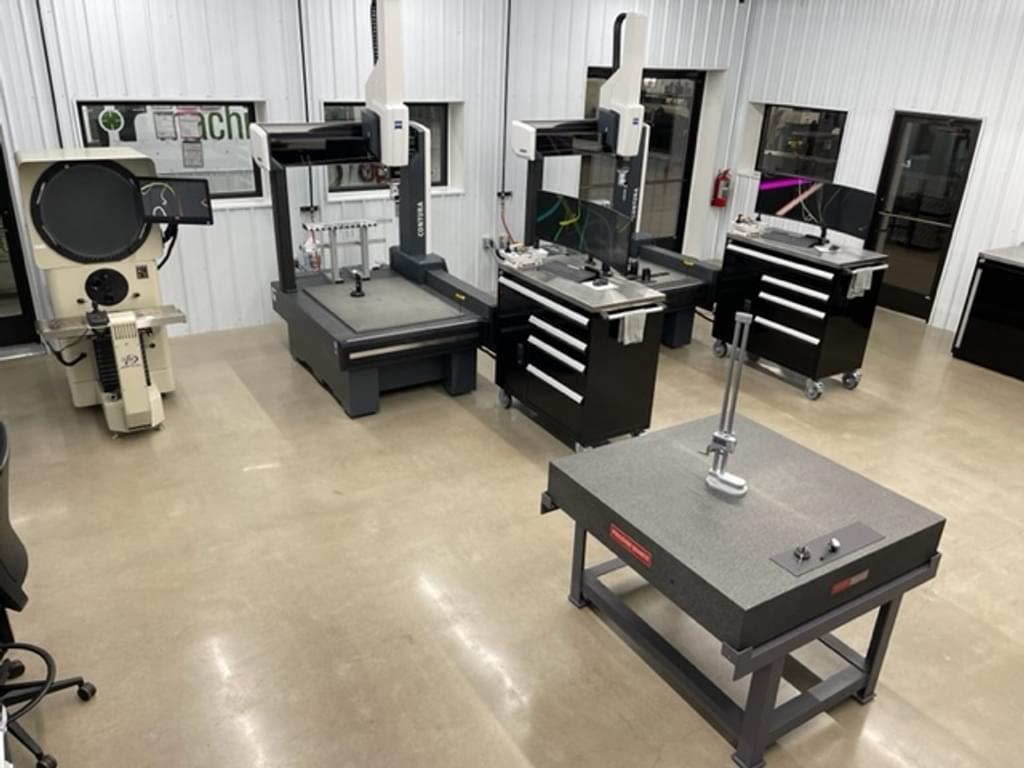 Do you remember the famous tagline from Lexus, "the relentless pursuit of perfection"? While of course we didn't create that tagline, we certainly embrace that philosophy and spirt at JR Machine. We are always looking for new processes or technologies that will increase the quality and accuracy of the machined parts we produce.
In a recent article we described how our use of automation, cellular machining and raw materials has contributed to improved quality, faster delivery and reduced costs. Another important aspect of our commitment is the recent expansion and enhancements to our quality lab, which has tripled in size to accommodate more quality inspection equipment and serve as an engineering hub and part marking and measuring center. The space for our new lab was made possible by the new facility we have added in Shawano.

This expansion was driven by our AS9100D certification for the aerospace and defense industries. With 100% inspection required for many of these parts, the new lab increases our coordinate measuring machine (CMM) capacity and allows for better throughput.

The larger footprint also provides the necessary space for materials to reach a consistent temperature before being measured with our new CMM equipment, to ensure the greatest precision possible. We now have the capacity to scale up with existing and future client needs while maintaining our exacting standards.
New Quality Lab Equipment
The larger quality lab not only allowed us to add more equipment, it is allowing us to create more of an engineering and programming center. The equipment we have added to the quality lab includes:
A Gage maker Mic Trac MT-3000 Measuring Center. It includes hundreds of certified thread plug and ring gages and bore gages to 6.

Two 2021 Zeiss Contura 9/12/8 CMMs with articulating VAST RDS-XXT scanning probe Head

A Dorsey Paragon 24P Optical comparator

A Mitutoyo SJ-410 Surftest Profilometer
Dedicated Space Improves Quality Lab Inspections
We made a conscious decision to have a dedicate room for our quality lab and CMM equipment. Some shops choose to have their CMM equipment out on the shop floor, rather than a separate room, since this allows them to take measurements more quickly. While this may save some time, we believe it cuts important corners.
Having a dedicated quality lab provides the right environment for quality inspections and allows us to conduct the inspections in a controlled fashion. It also makes our processes highly repeatable, giving our customers and ourselves greater confidence in the accuracy of our measurements of their parts.
If you have any questions about how our quality lab can help your precision manufacturing, or how our processes streamline the production of complex parts, please let us know.