Why JR Machine's Complex Parts Stand Apart: Our Talented Technicians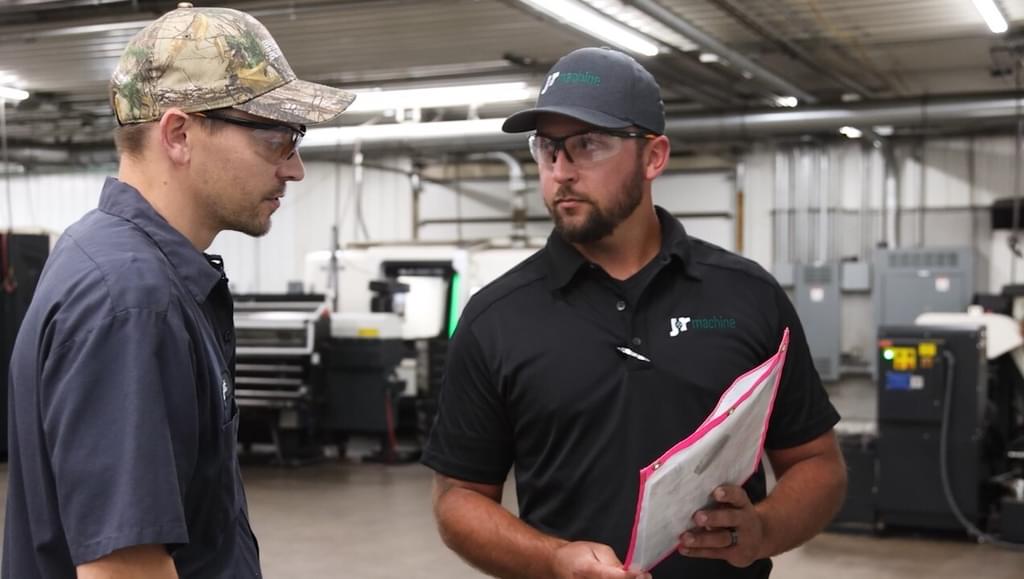 Machine shops are only as good as the technicians working the machines, no matter the equipment. In the hands of a skilled operator, nearly any complex part is possible. In the wrong hands, even a simple job can go wrong. With unemployment levels remaining near historic lows, we have made it a priority to attract talented technicians, empower them to advance their skills and keep them on board. We know we can better serve our customers by making JR Machine a place where technicians want to advance their knowledge with the latest technology to machine advanced materials. Here are a few ways we make this possible:
Our Technicians Work with the Latest CNC Technology
We are committed to the DMG MORI platform for a variety of reasons – most importantly speed, accuracy, and minimal maintenance. We also replace our machines every ten years, because we believe this is where the technology curve makes new machines a necessity. While we want to provide our customers with the most advanced processes, this is also very attractive to our technicians who know they are perfecting their skills on the leading edge of our industry.
We Create and Maintain a Comfortable Work Environment
Machine shops have historically been dirty places to work. Our shop is entirely different – clean, brightly lit, everything organized and accounted for, with temperature-controlled environment and air filtration. Our teams can perform their best in this environment, which helps us produce the highest quality complex parts. We also have an on-site fitness facility, vending machines stocked with high-end options, and all the Sun Drop soda you can drink (which has been bottled in our community since 1951). Our staff spend a lot of time here, so matching the quality of our work place with the quality of the parts they produce is key – and an important aspect of attracting talent.
We Make It a Place to Advance Your Skills
If you want to attract the right talent, you need to offer opportunities to advance. We provide extensive training and mentoring programs to our staff. We also make it a priority to promote from within. In fact, we've developed a second-tier management team to train our future leaders and show them the ropes. These people know our customers, understand the business, and have been immersed in our culture of continuous improvement and realize how important it is to our short- and long-term success.
Open Communication is the Norm
Today's employees want to be empowered and know more about their company than simply the tasks they are asked to perform. We have regular town hall meetings where we discuss the financial performance of the company and review our continuous improvement scorecard. We also find time to celebrate our successes and discuss areas that need improvement.
We Make Sure We're Part of the Community
Over the years, we have made it a priority to be active and engaged in our community. We donate CNC machines to local high schools and often host tours for high school students to encourage students to consider a career in manufacturing. Making our mark in the community is another avenue to attracting talent. We support our local Boys & Girls Club, as we have seen firsthand how important its programs can be in helping to support families and youths in our community. In 2023 we will be a sponsor of the Shawano County Fair and the Shawano Speedway – which both add to the culture and character of the Shawano area.
Attracting the right people to JR Machine is critical to our ability to advance our customers' business by providing the best precision parts. That's why we do our best to find talented workers and provide opportunities to advance their careers. If you or someone you know would be interested in working here, please take a look at our Career page and consider applying.