Five Ways the DMG MORI NZX 2000 Has Exceeded Our Expectations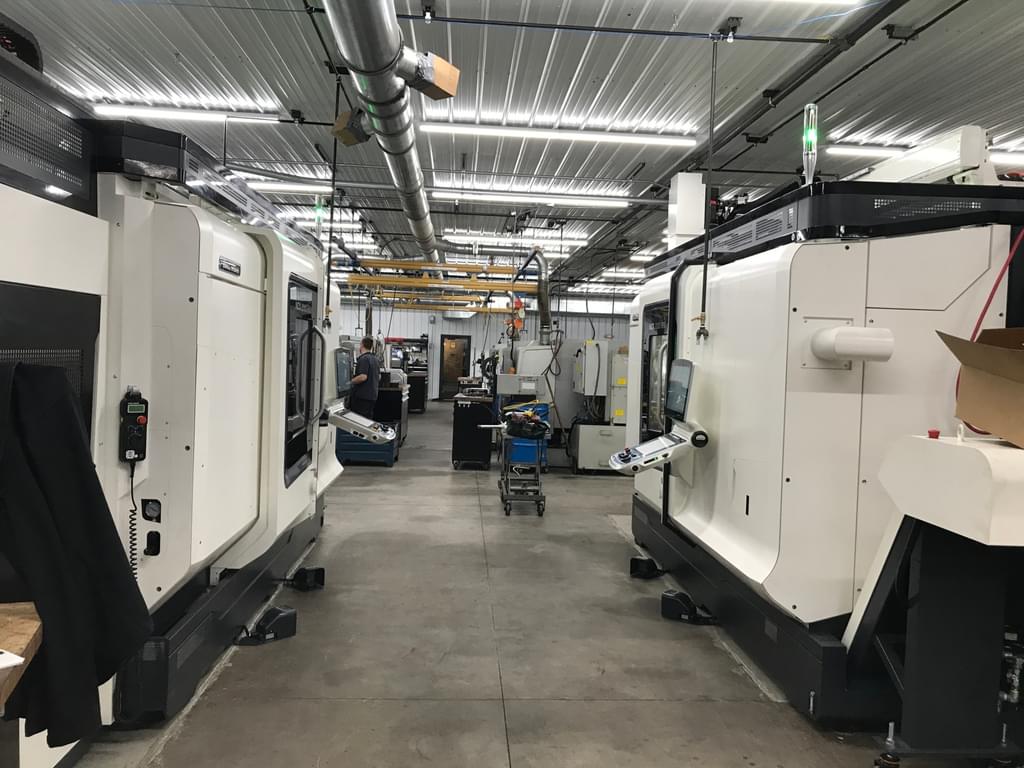 When we recently invested in two DMG MORI NZX 2000s, we knew we were taking a big step forward in automation to streamline the production of complex parts for our customers with even higher quality, quicker turns and reduced lead time. But we didn't fully appreciate how much of an improvement the machines would provide until we put them into production.
The results we're seeing in terms of increased efficiency and higher quality for more complicated parts from these new lathe-based, multi-axes CNC turning centers are impressive. Here are the top five ways these new machining centers have already exceeded our expectations and will further streamline how OEMs and their key suppliers can procure complex parts by working with JR Machine.
1. Vast potential
We've been running DMG MORI control systems for years, which are standardized across all machines, so we expected the learning curve wouldn't be too steep. That said, our typical NLX platform features a single or dual spindle with a single turret/live tooling, a Y-Axis, and possibly a bar feeder.
The DMG MORI NZX has dual fully capable spindles, gantry loader, three separate turret stations with live tooling, a Y-axis, a coolant chiller, and high-pressure coolant. We were able to work directly with DMG MORI trainers on-site to learn how to harness the vast potential of these machines. And while the process wasn't without challenges, our team rose to the occasion quickly.
2. Reduced lead times for complex machined parts
We've been extremely impressed by the speed at which the NZX 2000s produce parts. In fact, they have shown a 25% improvement in throughput for certain parts when compared to the already very efficient NLX platform we have throughout the shop. We're now able to put more parts in the box in a given period and reduce lead times.
3. Automated gantry can double productivity
The gantry system can essentially allow a single employee to complete as much work as two or more employees, depending on the complexity of the part being produced. Because the gantry can continue running during lunches and breaks and the additional turrets are able to machine both sides of certain parts, we're able to maintain uptime while allowing our staff the opportunity to stay energized. This helps us all contribute fresh thinking to streamline processes.
4. Further streamline setups for key feature
Our new DMG MORI NZX 2000s will allow us to more efficiently serve sectors with the most demanding quality standards for highly complex parts. For example, the aerospace and defense sectors typically require highly complex parts with key features tied to each other. With the NZX, we can take a job that previously had to be split into multiple setups and now complete 95-100% of the process in one setup.
5. Delivery of precision parts for new sectors
Not only has the NZX platform proven to be more efficient than we first anticipated, it presents the possibility of running more jobs through the cell than we initially thought we could. We are now able respond to opportunities to sttreamline the delivery of precision parts across a broader range manufacturing sectors.
Let's build the best parts together
New technology is important, but it's our commitment to customer service and the skill and dedication of our team that makes life easier for our customers. Everything we do at JR Machine is meant to streamline how OEMs procure complex precision parts.
If you have questions or are interested in seeing how we can put the NZX 2000 to work for you, please reach out.