JR Machine Providing New Capabilities in Hard Turning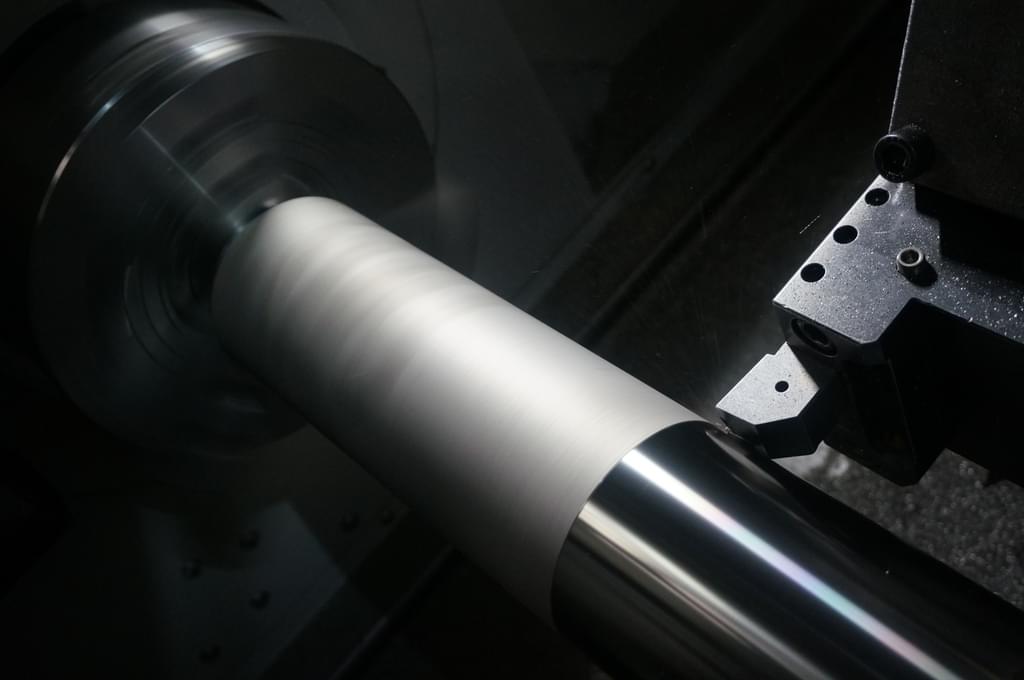 Since publishing our first article on hard turning, JR Machine has taken on dozens of other tough hard turning applications. Many are similar to the parts showcased in our original story in regards to materials and hardness. These parts are from a variety of different sectors in manufacturing including: Heavy Equipment, Hydraulics, Mining, Oil & Gas, and Defense. But as always JR is taking on new challenges for our OEM customer's demanding projects! For this tough application JR is now Hard Turning Nickel coatings.
The coating is used on a variety of part families in harsh environmental situations requiring oxidation/corrosion protection, and wear resistance. For this specific part the Hard Nickel coating is applied to a shaft used in an abrasive pump environment.
JR Machine is able to turn this coating on a 4.5" diameter shaft approximately 19 inches long, while holding a 10-12 RMS micro finish. Diameters are held to within .0005". Many applications with similar size and finish requirements are often ground! This is one of many different parts that fall within a range of 0-10" diameters and up to 20" lengths our equipment is capable of. Hardness of the Nickel Coating varies slightly but 60 HRC is common to the parts being produced. Just another great capability JR Machine performs every day on all of our customer's tough applications!