JR Machine Discusses CNC Technologies With Cutting Tool Engineering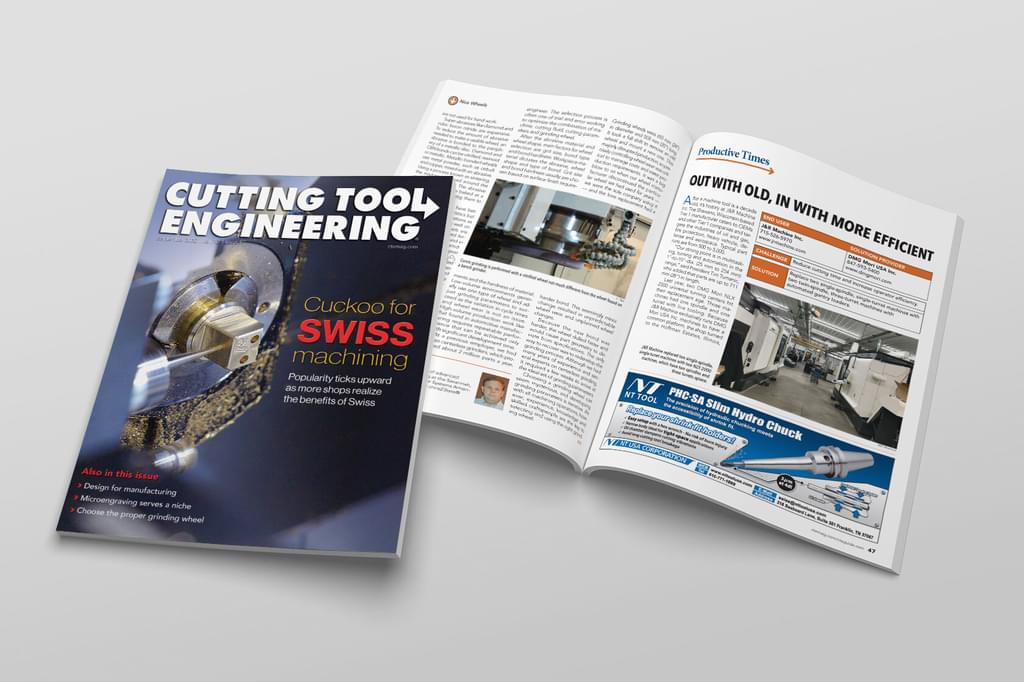 In early 2020, JR Machine installed the newest automated CNC technology available. Rather than replace our trusty single-spindle, single-turret DMG Mori NLX 2500s at their 10-year mark with the same machines, we instead opted for two DMG MORI NZX 2000s. With this upgrade, we gained twin spindles, triple turrets, and a gantry loader with each machine — plus the most advanced automation, so our customers can benefit from additional efficiency from our shop floor.
Automated CNC Technology Makes JR Machine More Efficient
We were quite impressed with how efficiently the new machines operated and were eager to share the good news. So when we were approached by Cutting Tool Engineering magazine, we were pleased to share our experience with the publication. During our interview, we talked about the primary challenge we were evaluating: How can we reduce cutting time and increase operator efficiency?
Ultimately, our goal at JR Machine is to streamlline the production of complex machined parts for our customers. A reduction in cutting time and more efficient operations are constant considerations for our team. As we delved into the world of automation, it became clear that the NZX 2000s were the right investment. Not only do these CNC systems save runtime, but the automation makes our machinists and programmers more efficient.
As JR Machine President, Tim Tumanic, explained, "The thought process was, instead of adding more equipment long term to increase capability, as equipment needs to be replaced we will simply put in a machine with twin spindles, automatically realizing a 100% gain, while utilizing the same amount of floor space and the same operators."
By investing in automated machines offering added spindles, turrets, and gantry, we've both improved our manufacturing process and increased the number of parts we can make per hour from five to twelve. Tim explained how the machine's abundant capabilities make it possible for a single part that "previously needed fixturing on two lathes and three horizontal machining centers, [could be] completed on one setup on an NZX 2000."
JR Machine VP, Parker Tumanic, explained that setup time isn't all that dissimilar from the old CNC machines. Rather, "where you gain is on the uptime of the machine and the efficiency." He noted, "Your low-hanging fruit is in the run time rather than the setup." These machines just get things done faster.
JR Machine streamlines the production of precision parts for OEMs
It was a pleasure sharing our thoughts on our DMG MORI NZX 2000s with Cutting Tool Engineering. We hope that our discussion of CNC technologies and streamlining the production of precision parts through automation will be useful for the publication's audience and our customers. If you're looking for more efficient methods to produce your precision parts, send us a message and we'll get in touch to see if we're the right fit.